In our dairy factory, ancient knowledge meets the best raw materials, technological innovation and care for the environment, all to create a unique mozzarella.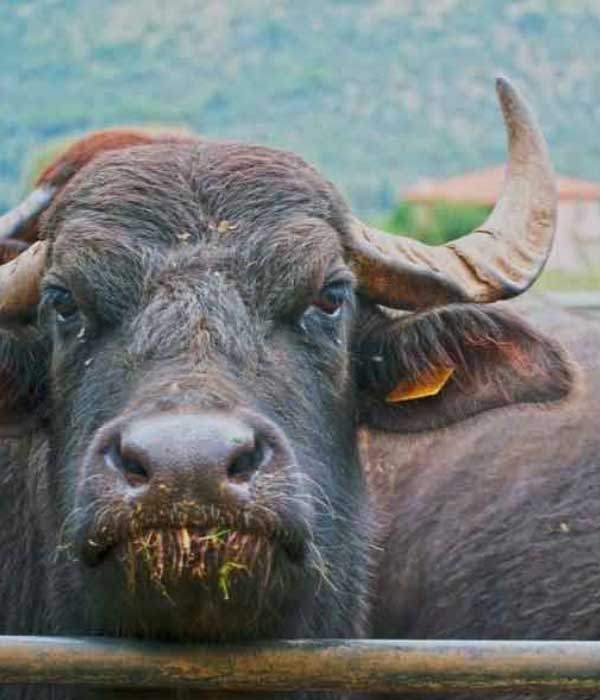 A team of nutritionists guarantees our high pedigree herds' ideal nutrition and healthy living conditions, respecting animal welfare and the cycles of nature
Rich and tasty, completely safe, our buffalo milk gives mozzarella and other products their unmistakable flavour. This is mainly due to the feeding and collection methods, which are adapted to the age and condition of each individual animal.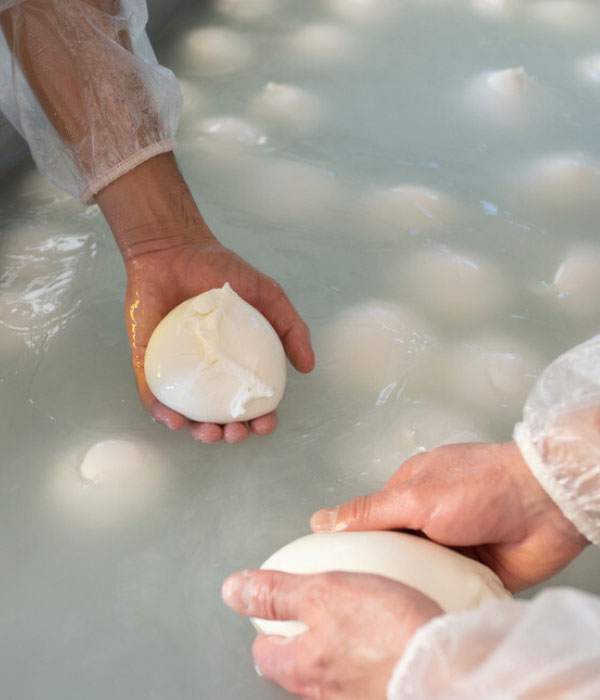 We love innovation, but we see ourselves as the guardians of a valuable tradition based on simplicity and craftsmanship. This is why we continue to make our mozzarella by hand spinning, massaging the dough with ancient gestures.
For us, sustainability is not just a word but a value applied to all production processes: from breeding to distribution. We even came up with a new way to package mozzarella in glass, and we are proud to make our contribution to environmental protection.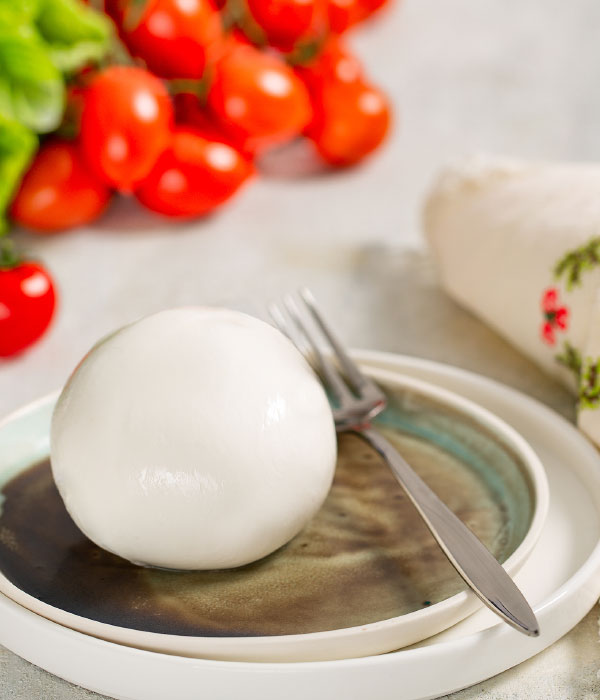 Short and controlled supply chain
From fodder for the buffaloes to milking, from same-day processing to packaging: ABC's integrated system, which spans from breeding to marketing, with constant analysis and quality controls, ensures complete product safety and traceability.